Gender-political situation in Spain
Legal situation:
Protagonists:
Academia:
Brief description and evaluation
Under the Zapatero government, Spain has become a pioneer of gender policy in Europe. The establishment of a Ministry of Equality, coupled with the great commitment of ministries at the national and international levels, have lent significant weight to gender policy at national level. Spain's gender equality law is considered to be one of the most exemplary of its kind in Europe. Its Presidency of the Council of the European Union in the first six months of 2010 put the gender issue at the top of the political agenda. Major progress has also been made in this very catholic country over the past few years in the area of non-discrimination, especially based on sexual orientation (e.g. married homosexual couples). Gender policy and anti-discrimination policy do not appear to compete in Spain. These discourses ostensibly run side by side. There is clear evidence to show that the equality of women and men continues to enjoy high priority. The main prerequisites for the equality of women and men becoming entrenched in Spanish legislation and policies were the end of the dictatorship (1974) and Spain's accession to the EU (1986).
A vital feature is Spain's decentralised administration, which leads to very different approaches to, and forms of implementation of, gender policy approaches, even though a common orientation to the national gender quality plan and to legislation exists. The Ministry of Equality and the state-run women's institute take on a vital networking function in this regard.
It is evident that gender policy remains clearly geared to the question of involving women on the labour market, and linked to and/or as a result of this, to the issues of the work-life balance. This also becomes apparent in gender equality plans at various levels (national to local) as well as in the NAPs on employment and poverty reduction/social integration. In the meantime, the subjects of political and social participation (collectively known as "parity") and the subject of gender-based violence are being treated on an equal par with these in the public discourse. The women's organisations that have been actively engaged in these fields for many years undoubtedly must also take credit for this.
---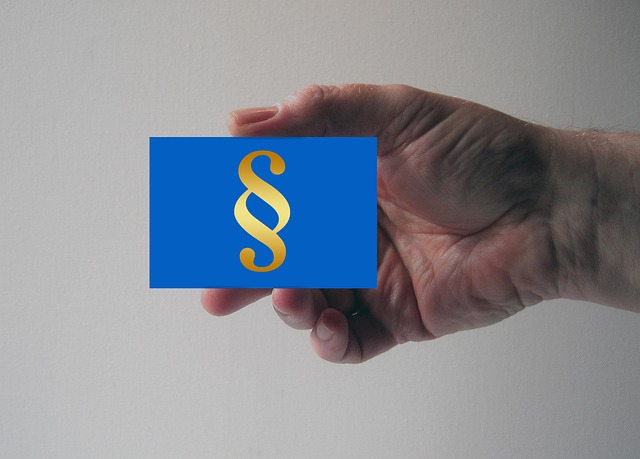 Legal situation
Gender equality law
Spanish Constitution (Art. 9 + 14)
Law governing measures to uniformly protect against gender-based violence (2004)
Law for the effective equality of women and men (2007)
The key content in this law in terms of politics, the private sector and work-life balance is:
At elections, parties must submit lists on which at least 40 percent of the candidates are made up of women and men respectively. This applies to parliamentary, regional and municipal (upwards of 5,000 inhabitants) elections alike.
The government and public bodies must fill posts on public committees, commissions, etc, with equal numbers of both genders.
By 2015, the number of women on the management boards of companies must rise to at least 40 percent.
Companies with over 250 employees must introduce gender equality plans so as to avoid any discrimination of women (and men) at the workplace. Measures to counter sexual harassment are also included in such plans.
The ministry awards a prize to those companies that best implement the gender-equality guidelines.
When awarding contracts, the state leans towards those companies that pursue a policy of gender equality. The benchmark for this is a so-called index, which measures the commitment shown by the respective companies. The evaluations include not only in-house measures but also, for example, the non-sexist advertising of the company's products and services.
The law prescribes improved regulations governing the working times of employees with family duties, for example the right to reduced working time.
Fathers have a right to two-weeks' paternity leave. By 2013, this is supposed to rise to four weeks.
Until 2007, there was no such thing as a common equality law, merely a national implementation of the EU directives that related to equality on the labour market in individual laws; in certain other areas, other more extensive legal provisions (maternity leave, parental leave) did exist prior to this.
Anti-discrimination law
Law governing fiscal, administrative and social measures (2003)
The law (in Section 3) implements the two EU anti-discrimination directives. The first part provides definitions of direct and indirect discrimination, harassment and the instigation of discrimination. The second part implements the core aspects of the 2000/43 Directive, with the exception of the points relating to employment and training. It also regulates the means of establishing positive measures, the right of organisations to file lawsuits, and the reversal of the burden of proof. The third part of the law relates to equal treatment and non-discrimination in the working environment (employment, training) with respect to religion or ideology, impairment, age and sexual orientation. This part not only defines the positive measures and reversal of the burden of proof but also the modification of labour laws, the inclusion of equality in collective bargaining and the promotion of equality through corporate equality plans. In addition, the law establishes the "Council for the Promotion of Equality of all People without Discrimination founded on Race or Ethnic Background", whereby the exact composition, competencies and formalities were specified in further detail in a legal decree in 2007.
Other laws relating to anti.discrimination/equal treatment:
Law governing equal opportunities, non-discrimination and universal access for disabled people (2003) + Law combating and issuing sanctions for discrimination against disabled people (2007)
Law recognising sign language and speech aid systems (2007)
Law governing sex changes for entries in official registers (2007)
Law governing equal marriage rights for homosexual couples (2005)
Law governing early-retirement regulations in collective bargaining agreements (2005)
The Spanish government is working on a comprehensive law designed to regulate all equal treatment and non-discrimination issues in every area and with respect to all grounds for discrimination.
Laws on quotas, above all in the political and economic fields.
No law on quotas. Quotas in all parties since the 1990s (leading the way, the PSOE with a quota of 25% in 1988; in 1997: introduction of the "democracy of parity" with a 40/60 quota)
Other laws/statutory regulations and government programmes
Other individual laws governing the right to sexual and reproductive health and voluntary abortion (2010), paternity rights (2009), the combating of gender-based violence (2004), the inclusion of gender mainstreaming in government actions (2003) or the work-life balance.
Strategy plan on equal opportunities (Plan Estratégo de Igualdad oportunidades) (2008-2011) was adopted in December 2007 prior to this: 4 Equality Plans/Plan para la Igualdad entre Mujeres y Hombres (1988-1990, 1993-95, 1997-2000, 2002-2006): main instrument of national equality policy; adopted by the Council of Ministers; GM first expatiated in the 3rd Plan; gender equality goals and/or instruments: legal equality, affirmative action, gender mainstreaming; 8 areas in the 4th Plan: mainstreaming, economic life, decision-making, quality of life, encouragement of equality in civil life, egalitarian values and attitudes, conciliation of family and work life, cooperation; also exist at regional and local levels, which is highly significant in the light of Spain's decentralised administrative structure.
Natonal Action Plans (NAP) in the Areas of Employment and poverty reduction/Social Integration: together with the equality plans, they represent the key instruments of the implementation of equality in Spain, e.g. reduction of national insurance contributions for unlimited contracts of employment for women working in under-represented areas/sectors (25-100%)
Other current government programmes
National plan for education on and the prevention of gender-based violence
Integrated plan for combating human trafficking and sexual exploitation
Plan for education on and prevention of gender-based violence among the population with a migration background (2009 – 2012)
Action plan of the Spanish government for the implementation of UN Resolution 1325 for Women, Peace and Security
Gender mainstreaming
GIA of bills, amendments and mandatory provisions binding since 2003;
Successful gender budgeting approaches in the Basque country and the province of Cordoba (Andalucia)
Spanish presidency of the Council of the European Union in 2010
Spain's EU Council Presidency put gender equality at the top of its agenda and sought to include gender mainstreaming in all of the Presidency's activities. During its mandate, the three gender-political topics were: gender mainstreaming of the 2020 EU strategy; violence against women; equal treatment/anti-discrimination. Events during the Presidency included: European Women's Forum Beijing 15+, European 'Women in Power' Summit, informal meeting of equality ministers.
(Integrated into the 'Brief description/evaluation' – see above) 
---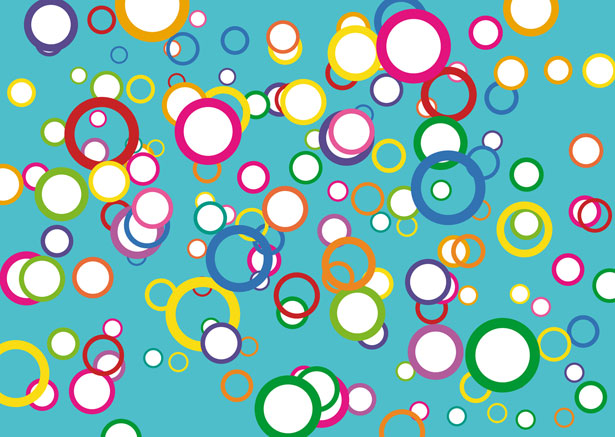 Protagonists
NGOs: political parties, civil society organisations
CELEM – Coordinadora Española para el Lobby Europeo de Mujeres (in Spanish)) is the Spanish liaison office for the European Women's Lobby (EWL)
Red Estatal de Organizaciones Feministas contra la Violencia de Género (in Spanish)) is a (governmental) network/umbrella organisation of feminist organisations which are committed to defeating gender-based violence (since 1997))
Mujeres en Red (in Spanish)
"Women's Internet Network" is an internet platform that seeks to use new media to disseminate feminist ideas and information and perceives itself as "El Periódico Feminsta"; not affiliated to any organisations; no subsidies; founded on voluntary commitment; coordinated by Montserrat Boix, journalist with Estado Español
La Federación de Mujeres Progresistas (FMP) (in Spanish)
There are also numerous regional women's organisations!
Democracia Paritaria (in Spanish) is a project initiated by the Spanish Association of Women Jurists Themis (in Spanish) whose goal is the gender-equal representation of women in all public/social areas and decision-making processes
Gender equality policy in political parties/trade unions:
Ministry of Equality (Ministerio de Igualdad) (Spanish, English)
The ministry is part of Spain's central government and responsible for the development and enforcement of political measures in the areas of equality, anti-discrimination, as well as domestic violence and youth affairs. Its goal is to enforce equality and equal opportunities, especially for women and men, and to boost the social and political participation of women.
Tasks/areas covered: equality in public administration, private life and family (esp. work-life balance), labour and the business sector, violence against women, trafficking in women and sexual exploitation/prostitution. The ministry also provides a service covering the preparation and enforcement of corporate gender equality plans.
Its predecessor was the Office of the Secretary-General for Equality, which is attached to the Ministry of Labour and Social Affairs.
Equal Permanent Observatory:
created in 2000 on the initiative of the Women's Institute, the equality institutions of the autonomous regions and the Sectoral Women's Conference with the aim of collecting information and defining a system of indicators to enable analyses to be performed on the progress made in equal opportunities for women and men and thus to evaluate equality policy.
Other OBSERVATORIES attached to various other ministries:
Governmental observatory for gender-based violence
Observatory for the image of women
Observatory for women in the ministry of defence
Observatory for women's health
Observatory against domestic violence and for gender issues in the General Council of the Judiciary.
Observatory for women in national security forces
Observatory for gender issues, the constitution and reforms of the statutes of the INAP
Council for Women's Participation (Consejo de Participación de la Mujer)
Established on the basis of the law for the effective equality of women and men (2007) and the decree on the functionality, competencies and composition of the Council for Women's Participation (2009); advisory body of Spain's central government, reports to the Ministry of Equality; 40 members from public administration, women's organisations, social partners and equality experts.
Instituto de la mujer (Women's Institute) (in Spanish)
Established in 1983; restructured in 1997; independent institute, but attached to the Ministry of Equality via the Secretary-General for Equality Policy; government- and EU-funded; important role: cooperation with ministries and ministerial departments as well as advocacy groups and NGOs; networks with corresponding institutions at regional level; main objective: to promote conditions that facilitate gender equality and to attain the full participation of women in all aspects of life; tasks: to analyse the legal and social situation of women; to monitor application of governing laws and/or regulations; to draft and implement equality plans; to collect information; documentation; database on social indicators and statistics on the situation of women; to promote the provision of services available to women; to promote measures to combat gender-specific discrimination; educational work and further education.
Equality institutions in the autonomous regions and at local level:
The autonomous regions have established their own equality institutions and are responsible for implementing gender policy in their geographic regions in accordance with the competencies defined in the constitution and the statutes of autonomy. At local level, certain municipal councils have introduced the post of a commissioner for women's affairs in keeping with their responsibilities for women's advancement and to provide social services. In addition, regional and/or local equality plans are in place at these levels, which are geared to the respective national plan.
AFEM - Association des Femmes de l'Europe Meridionale (http://www.afem-europa.org (available in the languages of the participating countries) is a European women's network comprising individuals, organisations and umbrella organisations from Cyprus, Spain, France, Greece, Italy and Portugal.
---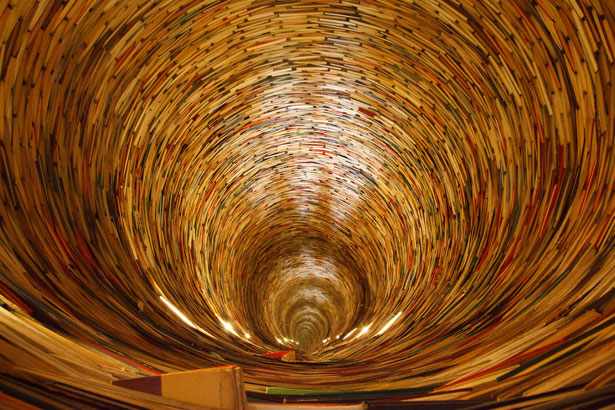 Academia
Universities
AUDEM (Asociacion Universitaria de Estudios de las Mujeres) University association of women's studies (in Spanish)
The AUDEM website includes a database of institutes, or similar, divided up by region, where a course in women's studies is offered.
Description of state of source material
Very poor source material in English; NGOs can be readily found via their own websites or networks, but virtually all are in Spanish; bundled information on national equality policy meanwhile available through the Ministry of Equality.
Citing of relevant sources
Internet sources: see the respective organisation cited above
Villagómez, Elizabeth/ Martinez, Maribel 2004: Gender Mainstreaming in Spain. In: Meuser, Michael/Neusüß, Claudia (editors): Gender Mainstreaming. Konzepte –Handlungsfelder – Instrumente (Gender Mainstreaming. Concepts – Fields of Action – Instruments). P. 158-168
Valiente, Celia 2003: Pushing for Equality Reforms: The European Union and Gender Discourse in Post-Authoritarian Spain. In: Liebert, Ulrike (editor): Gendering Europeanisation. P. 187-222
---
This study was conducted by Tanja Berger und Pamela Dorsch and comissioned by the Gunda Werner Institute of the Heinrich Böll Foundation in 2010.
---
{C}
All images, except marked otherwise: Public Domain CC0