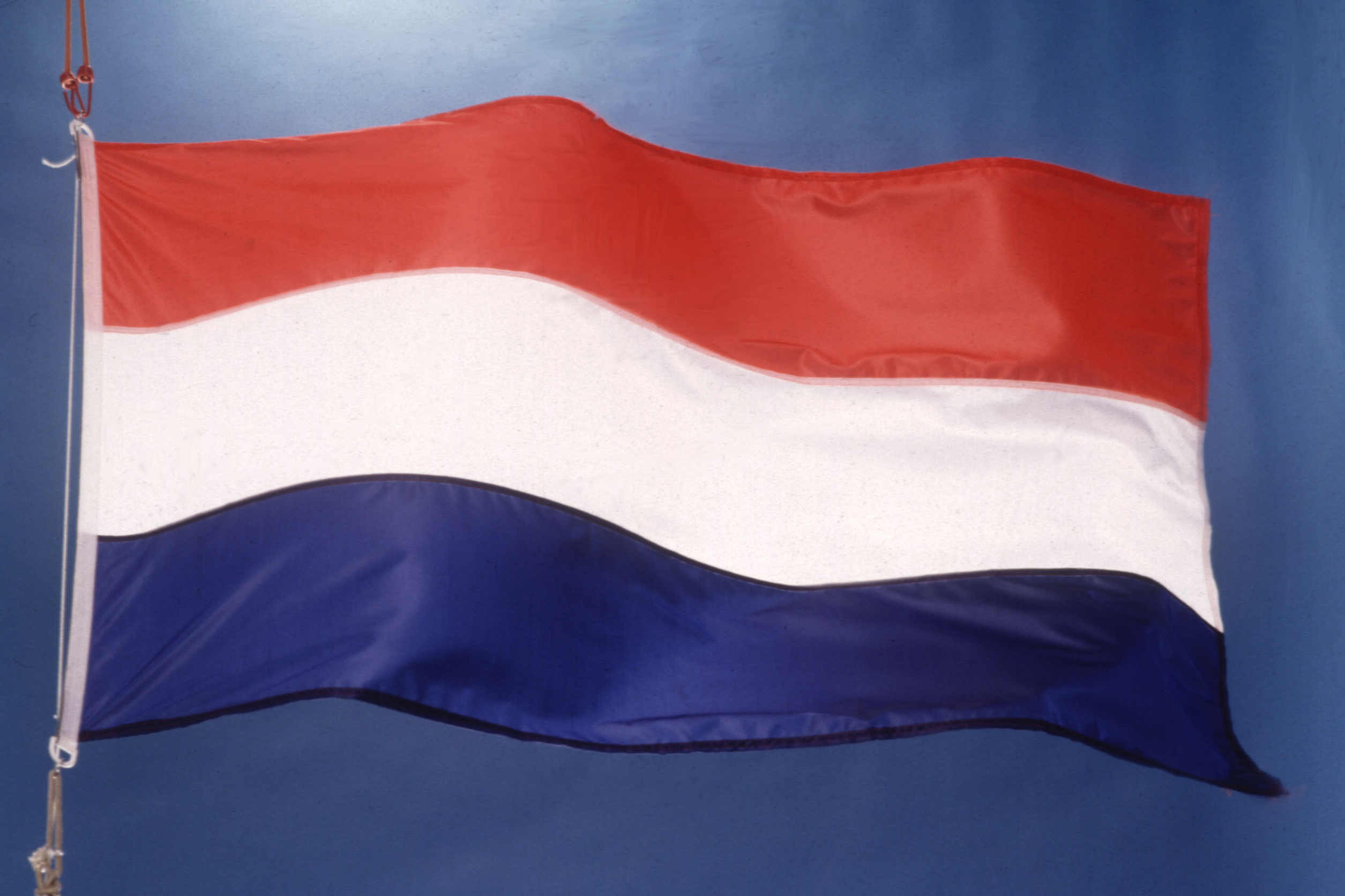 Gender policy, politics and resources in the Netherlands
Legal situation:
Protagonists:
Academia:
Short description and evaluation
The Netherlands has a rather constant high score in measures of gender equality (Gender Equality Index 2013 nr.4; Gender Inequality Index 2011 nr.2, 2014 nr.1), even with its very high percentage of women that are working part time and are not economically independent (that means, do not earn 70% of the minimum wage). Its high score is strongly influenced by the relatively high number of women in politics.
[Source: Mieke Verloo (2014). Gender Impact Assessment in the Netherlands. p. 3 (In English)]
In the Netherlands, equal opportunities seem to have arrived and been integrated in the political mainstream. On the part of the state, various ministries and government authorities are involved in the implementation of equal opportunities policies. In this regard, a comprehensive approach is being implemented which views equal opportunities policy as an anti-discrimination policy covering all forms of discrimination.
Nevertheless, in this context equal opportunities for women and men are treated as important, independent issues. In parallel with this more focused approach, gender is also taken into consideration as a universal dimension in other areas. With respect to the Netherlands, it is possible to speak of a gender-conscious anti-discrimination and diversity policy. Diversity management also has an important place as a strategy to achieve equal opportunities, which is apparent in the numerous projects, organisations and portals on this topic.
In May 2013, the Minister of Education, Culture and Science presented the Government's Emancipation Policy Memorandum for the period 2013-2016. The Memorandum covers both women's emancipation and LGBT rights. In the Memorandum, the Minister explained that she wants women's emancipation to be placed back on the political agenda, as 'women's emancipation needs constant maintenance'. Contrary to earlier policy documents on emancipation policies, this Minister wants to actively encourage women's emancipation, particularly aiming at an increase of the percentage of economically independent women, since she considers economic independence to be the basis of equality between men and women.
Although the percentage of women working has been rising in recent decades (currently it is 64%), 48% of women are still not economically independent, mainly due to the extraordinarily large number of Dutch women working part-time. The Memorandum stresses the risks involved in economic dependence, e.g. the risk that the wage earner loses their job – which is a high risk in times of economic crisis, that the marriage ends in divorce, or that the husband dies. In such situations, the woman who has chosen to look after the children or who for years has only had a small part-time job, often ends up in a situation of being largely dependent on social welfare benefits. Women should avoid this poverty trap, according to the Minister.
More concretely, in the area of women's emancipation the Memorandum repeats the plans agreed in the Coalition Agreement of November 2012 to make some minor adjustments to equal treatment legislation. It further stresses that the Minister considers it a priority to look at women's (low) labour participation in the light of the economic crisis. She also wants to give more attention to the social safety of women, girls and LGBT people, meaning that they should be safe from harassment and sexual violence in public areas. And finally, the Minister announces further study of the causes and consequences of the higher success rates of girls as compared to boys in both primary and secondary education.
[Source: European Commission (2013) (publ.). European Gender Equality Law Review, No. 2/2013, p. 84. (in English)]
---
Legal situation
Equal opportunities law/Anti-discrimination law
The ban on discrimination in the Dutch Constitution is implemented in six specific Acts of Parliament: the Equal Treatment Act, the Equal Treatment (Women and Men) Act, the Equal Treatment (Working Hours) Act, the Equal Treatment (Temporary and Permanent Contracts) Act, the Equal Treatment in Employment (Age Discrimination) Act and the Act on Equal Treatment of Disabled and Chronically Ill People. In addition, the Dutch Civil Code and the Central and Local Government Personnel Act contain several provisions that prohibit discrimination between men and women in the workplace.
[Source: European Institut for Gender Equality – EIGE (2013). "Gender Equality Index: Country Profiles." p. 104 (In English)]
In the Netherlands there is no differentiation between equal opportunities and anti-discrimination law. Rather, both are included under the term 'equal treatment law'. Gender is thus treated as a relevant category of discrimination.
A non-discrimination clause is contained in Article 1 of the Dutch Constitution. It covers the grounds religion, philosophy of life, political convictions, race, sex as well as 'any other ground'.
The relevant (civil law) equal treatment acts are the 1994 General Equal Treatment Act (GETA) as amended in 2004; the 1980 Equal Treatment Act for Men and Women in Employment, amended in 1989 and in 2006 after the implementation of Directive 2002/78; the 2003 Disability Discrimination Act (DDA); and the 2004 Age Discrimination Act (ADA). The GETA covers the following grounds: religion, belief, political opinion, race, sex, nationality, hetero or homosexual orientation and marital status. The DDA covers disability and chronic disease, whereas the ADA provides protection against age discrimination. These acts flesh out Article 1 of the Constitution. In addition, they must be perceived as transposition measures of equality guarantees contained in EU Directives.
In the context of the implementation of the Directives 2000/43/EC and 2000/78/EC it is presumed that the Dutch legislator has in some regards fallen short of EU requirements. In 2008, the European Commission started an infringement procedure, inter alia about  the definitions of direct and indirect discrimination and about the fact that in case of religious organisations the law allows for too much space for justifications for direct discrimination. Some of these issues were resolved by an amendment of the equal treatment laws in 2011. In other respects the Dutch legislator has gone beyond what is strictly required by the Directives. For example, the protection against discrimination on the grounds of religion and belief and sexual orientation also applies in the area of goods and services.
[Source: http://www.non-discrimination.net/de/content/main-legislation-22]
Laws on quotas, in particular in the political and economic sectors
The Netherlands scores comparatively well for the representation of women in political decision-making. Of the 11 political parties represented in parliament, 4 have a female leader. There are, however, no legal requirements for gender balance on electoral lists; only 2 parties have quotas in place.
[Source: Country profile "Netherlands" of the European Women's Lobby, p. 32 (in English)]
In advance of the European quota regulation, the Netherlands has already introduced a legal target to ensure that a minimum of at least 30 % of both executive and supervisory board members are female. From January 2013 onwards, companies that fail to meet this goal are obliged to explain in their annual report why the target has not been met and how they intend to ensure a more even distribution in the future. No further sanctions are included however and the legislation is set to expire by 2016 (with the possible introduction of new legislation). Up until now, no listed company has met the legal target.
[Source: European Commission (2013) (publ.). European Gender Equality Law Review, No. 2/2013, p. 87 (in English)]
Further laws/legislative provisions and government programmes
Policy Programme "Emancipation" (2006–2010) called "Emancipation: Self-evident, but it won't happen by itself!", replaced in 2007 "More opportunities for women" (2008-2011)
In 2005, the Multiannual Policy Programme Emancipation 2006–2010 called 'Emancipation: Self-evident, but it won't happen by itself!' was developed. This policy programme sets out the national emancipation policy for the period 2006–2010. It had five general goals: to stimulate the economic independence of women; to prevent and combat gender-based violence against women and girls; to stimulate the social participation of women; to promote the representation of women in positions of power; and to make a contribution to the emancipation of women worldwide.
This policy programme was replaced in 2007 by the policy plan 'More opportunities for women' for the period 2008–2011. This memorandum sets out the national emancipation policy for the period 2008–2011. It has four general goals: to increase the labour participation of women; to improve the position of ethnic minority groups; to prevent and combat violence against women and girls; and to contribute to the (global) abolition of all forms of discrimination against women and the structural improvement of the position of women.
Policy Programme "Emancipation of Women and LGBT People" (2011–2015) (in English)
In 2011, the government launched the Emancipation of Women and LGBT People 2011–2015, a general outline emancipation policy. This policy letter sets out a national emancipation policy for the period 2011–2015; it not only targets the emancipation of women, but also the emancipation of LGBT people. The objectives concerning the emancipation of women are: to improve the labour market position; to increase the labour participation of women with low qualifications; and to contribute to the emancipation of women worldwide.
[Source: European Institute for Gender Equality – EIGE (2013). "Gender Equality Index: Country Profiles." p. 104 (In English)]
New law strengthening the legal position of co-mothers adopted by Senate
In December 2013, a Bill was adopted by the Dutch Senate that strengthens the legal position of co-mothers. In the past, lesbian co-parents experienced great problems when wishing to have the co-mother recognised as a legal parent. To obtain this recognition, a costly and lengthy procedure had to be followed. The adoption of this Bill simplifies this considerably, as the legal definition of 'mother' is changed in such a way that the co-mother no longer needs to follow such a procedure.
With the adoption of the Bill, co-mothers will enjoy the same rights as those that are already enjoyed by non-biological fathers (i.e. men whose partner has become pregnant with donor sperm). The Bill provides that a co-mother automatically becomes a legal parent when the sperm donor is anonymous. If the sperm donor is known, the co-mother can legally recognise her child by using a relatively simple and inexpensive procedure that can already be completed before the birth of the child. The law will enter into force on 1 April 2014.
New law amending gender registration.
In December 2013, the Dutch Senate adopted a Bill that amends gender registration, following the positive vote in the House of Representatives in April 2013. The Bill includes some important changes, which will make it easier for transgender persons to change the registered sex designation in their identity documents and in the official population database.
[Source: European Commission (2014) (publ.). European Gender Equality Law Review, No. 1/2014, p. 90 (in English)]
Diversiteitsindex (in Dutch):
Der Diversityindex ist ebenfalls ein Projekt und ein Portal des Innenministeriums. Er gibt anhand verschiedener Indikatoren die Diversität verschiedener öffentlicher Einrichtungen wieder. Er stellt ein Informations- und Steuerungsinstrument dar.
Emancipatiemonitor 2014 (in Dutch)
discriminatie.nl (niederländisch)
State portal that bundles all information on the topics of discrimination and equal treatment, such as news on relevant legislation; and contact details, information for anti-discrimination authorities, etc.
---
Protagonists
NGOs: Parties, organisations within civil society
There is a multitude of NGOs in the fields of gender, equal treatment, anti-discrimination and diversity. Most of these NGOs focus on one single dimension of diversity, such as the equal treatment of: ethnic minorities, people with disabilities, etc.
Vrouwen (Dutch):
The portal provides an extensive collection of Womens's NGOs addressing women's issues and concerns, differentiated according to thematic areas.
A further theme-based portal is Loonwijzer.nl: Equal Pay (Dutch)
Nederlandse Vrouwenraad – NVR (Dutch Women's Council) (in Dutch)
Platform of 46 women's organisations in the Netherlands. Areas of Intervention: Economy, Men and gender equality.
[Source: http://eige.europa.eu/content/dutch-womens-council]
Contact
Bureau Nederlandse Vrouwen Raad
Laan van Meerdervoort 70
2517 AN The Hague
Tel.: +31 (0)70-346 93 04
E-mail : info@de-nvr.nl
Facebook: https://www.facebook.com/NLVrouwenraad
WOMEN Inc. (in Dutch)                     
WOMEN Inc. is an independent platform that strives for mentality change with respect to the role and participation of women in society. Focusses on men and gender equality.
[Source: http://eige.europa.eu/content/women-inc]
Contact
WOMEN Inc.
Hoogte Kadijk 143 F19
1018 BH Amsterdam
Tel.: +31 (0)20 788 42 31
E-mail: info@womeninc.nl
WO=MEN (Dutch Gender Platform) (in Dutch)
Platform of women's organisations in the Netherlands. It works at improving the emancipation and empowerment of women. Areas of Intervention:
Beijing Platform for Action, Economy, Gender Mainstreaming, Girl child, Health, Sexual and Reproductive health, Human rights, LGBT, Institutional mechanisms, Men and gender equality, Methods and Tools, Poverty, Gender-based violence, Women and armed conflict, Cooperation for development.
[Source: http://eige.europa.eu/content/women-dutch-gender-platform]
Contact
WO=MEN | DUTCH GENDER PLATFORM
Korte Poten 9B
2511 EB, The Hague
The Netherlands
Tel.: +31 (0) 70 392 31 06
E-Mail: info@wo-men.nl
Facebook: https://www.facebook.com/genderplatform
Movisie – Movisie – Dutch Centre For Social Development (in Dutchand English):
The centre supports the participation of the public. Key areas of activity include social cohesion, voluntary work, domestic and sexual violence, at-risk groups and informal care. The centre's projects are funded to nearly 50% by resources from the Ministry of Social Affairs and Employment.
Contact
Movisie
Catharijnesingel 47, 3511 GC, Utrecht
Postbus 19129, 3501 DC, Utrecht
The Netherlands
Tel.: +31 30 789 20 00
E-Mail: international@movisie.nl
LEEFtijd – Expertise Centre For Age And Life Course (in Dutch):
This independent centre on age and life-course issues supports companies and governmental and non-governmental organisations in the implementation of life-course policies by means of research, advice and the development of instruments.
Its objective is to support people of all ages and at all stages of their lives in using and enhancing their talents in all areas of life – whether work, caring, leisure or social activities. In this context the centre focuses in particular on equal opportunities in relation to age, to age on the labour market, and to life-course.
Contact
E-mail: info@leeftijd.nl
Minister van Onderwijs, Cultuur en Wetenschap (Ministry of Education, Culture and Science) (in English and Dutch)
The Ministry of Education, Culture and Science formulates and implements the national emancipation policy. Since 2007, women's emancipation and emancipation of LGBT people have been integrated into one portfolio and one policy framework, and fall under the responsibility of one directorate, the Directorate Emancipation (DE). The Minister for Education, Culture and Science presents the national emancipation policy framework to the Parliament in a so-called "policy letter".
The Ministry of Education, Culture and Science comprises a governing body and a number of executive services and inspectorates. Beneath the issues, e.g. "education", "science" and "gay rigths", the government seeks to promote equal rights, opportunities and responsibilities for men and women. One of the chief aims of its gender equality policy is to strengthen the economic independence of women and raise the percentage of women in employment. This means getting more women into work and making it possible for men and women to share work and care responsibilities more equitably.
Operating areas:
1) Women's labour force participation: In the Netherlands, many women work only part-time and therefore earn too little to be financially independent. In addition, too few women are being promoted to top executive positions in business. The government therefore wants to make women more economically independent and encourage them to make the most of their talents.
2) Safety of girls and women: According to statistics, 39% of all women in the Netherlands have been the victims of sexual violence at some time in their lives. Power imbalance and stereotypes about men and women are often to blame. That is why the Dutch government wants men and women to be on an equal and healthy footing.
3) Fewer differences between boys and girls at school: Boys and girls act differently at school. They tend to opt for different subject combinations and courses of study. In addition, boys tend to lag behind girls in terms of achievement.
4) Joke Smit Prize for women's rights: The government awards the Joke Smit Prize every two years to a person or group that has made a fundamental contribution to improving the position of women in the Netherlands. The prize is named after feminist Joke Smit (1933-1981), who played a pioneering role in the women's liberation movement in the Netherlands. The winner receives the sum of €10,000. In 2011 the Joke Smit Prize was awarded to Aleid van den Brink, chair of the Women's Shelters Association Committee.
Contact
Ministry of Education, Culture and Science
Rijnstraat 50
2515 XP The Hague
Tel.: +3170 412 34 56
Fax: +3170 412 34 50
Postal Address
PO Box 16375
2500 BJ The Hague
College voor de Rechten van de Mens Netherlands Institute for Human Rights (formerly Equal Treatment Commission) (in English and in Dutch)
The Netherlands Institute for Human Rights has been officially launched at a festive event in Utrecht on 2 October 2012, following an intensive period of preparations led by the Dutch Equal Treatment Commission (ETC). The Institute, as the successor of the ETC and its work, has received a wider human rights remit, going beyond equal treatment and non-discrimination issues. The organisation is a predominantly quasi-judicial body.
[Source: http://www.equineteurope.org/-Netherlands-]
Detailed information here (in English)
Contact
College voor de Rechten van de Mens Netherlands Institute for Human Rights
Kleinesingel 1-3, 3572 CG Utrecht, The Netherlands
Tel.:+31 (0) 30 888 38 88
E-Mail: info@mensenrechten.nl
Ministerie van Buitenlandse Zaken (Ministry of Foreign Affairs) (in English and in Dutch)
One main topic is "Human Rights": Human rights are rights that apply worldwide, to all people, in all places, at all times. They are the foundations of a democracy in which every person counts. The Netherlands strives to protect and promote human rights all over the world. Promoting and protecting human rights worldwide is a priority in the foreign policy of the Netherlands. The Netherlands employs a wide array of actions and initiatives geared towards the strengthening of human rights. For a comprehensive overview of these actions in 2013, please see the Human Rights Report 2013.
Contact
Ministerie van Buitenlandse Zaken
Visitor's Address: Bezuidenhoutseweg 67, The Hague
Postal Address: PO Box 20061, 2500 EB The Hague, The Netherlands
Tel.: +31 70 3486486
Fax: + 31 70 3484848
Art. 1 (multi-language):
Art. 1 is a national organisation that works against discrimination. It was founded in 2007 by the regional/local anti-discrimination agencies and the former National Bureau Against Discrimination (LBR) in 2007. The National Expertise Centre Discrimination, set up by the Art. 1 association, is the successor to the National Bureau.
Facebook: https://www.facebook.com/pages/Art1-kenniscentrum-discriminatie-Nederland/118736588213764
---
Academia
Universities
Landelijk Netwerk Vrouwelijke Hoogleraren (National Network of Women Professors) (in Dutch)
Network of women professors, aiming to promote equal representation of women in the academic community. Areas of Intervention: Education & Training, Power and decision making.
[Source: http://eige.europa.eu/content/national-network-of-women-professors]
Contact
Landelijk Netwerk Vrouwelijke Hoogleraren
P.O.Box 3021 - 3502 GA Utrecht - Netherlands
Tel.: +31.30.600 13 61
Fax: +31.30 601 44 06
E-Mail: info@lnvh.nl
Women's And Gender Studies In The Netherlands (in English):
For links to all relevant institutions with programmes in Women's And Gender Studies In The Netherlands.
Many home pages are also available in English, e.g.such as:
Institutes
atria – Institute On Gender Equality And Women´s History (in Dutch and English)
Atria was established in 2012, after a merger between Aletta, institute for women's history and E-Quality, Information centre for gender, family and diversity issues. On 28 January 2013, Atria was launched at the venue 'Rode Hoed' in Amsterdam.
"Sharing the past, debating the present and creating the future" - that is Atria's motto. Atria is one of the leading institutes on gender equality and women's history. Atria promotes gender equality by dissemination of knowledge and information, through consultancy and by stimulating the social and political debate about gender equality.
The ultimate goal is equal rights for women and men. Atria wants to connect women's history and information on women and gender, with policy, topical matters and politics. Atria houses one of the oldest collections on women and gender world-wide, and documents and preserves women's history. Placing issues in an historical perspective makes the institute unique. Atria has a large and freely accessible library at the Vijzelstraat in Amsterdam. The department of Collections manages and preserves an extensive archive with, amongst others, material from various women's organizations, diaries and audio-visual material. Visitors can borrow books and magazines, study in the library or join a guided tour of library and archive.
Contact
atria – Institute On Gender Equality And Women´s History
Vijzelstraat 20
1017 HK Amsterdam
The Netherlands
Tel.: +31(0)20 665 08 20
E-Mail: info@atria.nl
Facebook: https://www.facebook.com/atriakennisinstituut
Koninklijk Instituut voor de Tropen (Royal Tropical Institute) (in English)
Knowledge institute on international development. Gender equity team engages in gender training, policy advice, capacity building and action research on gender equality, women's rights and international development.
[Source: http://eige.europa.eu/content/royal-tropical-institute]
Contact
Tel.: +31 20 568 8406
E-mail: gender@kit.nl
Facebook: https://www.facebook.com/Tropeninstituut
Description of the status of source material:
The status of source material in Dutch is excellent.  A large amount of information is available on the Internet, with some English content also available.
Citation of relevant sources:
Internet addresses were provided directly in context.
---
This study was conducted by Tanja Berger und Pamela Dorsch and comissioned by the Gunda Werner Institute of the Heinrich Böll Foundation in 2010. Last updated late 2014/early 2015.
---
All images, except marked otherwise Public Domain CC0