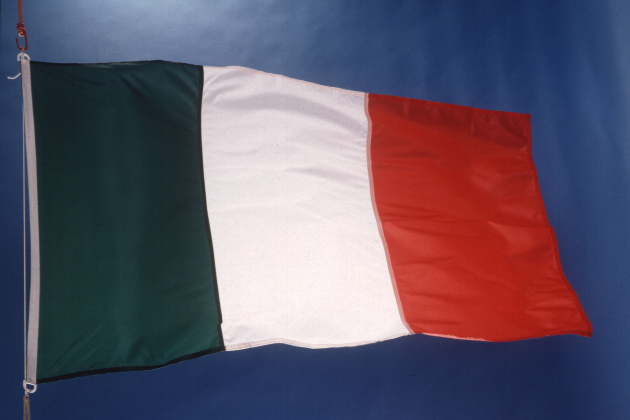 Gender-political situation in Italy
Legal situation:
Protagonists:
Academia:
Brief description and evaluation
In Italy, the family, as a "community of mutual solidarity", continues to be afforded a vital role in the provision of care tasks. From this stems the fact that the government has made little infrastructure available in order to look after children or elderly family members in need of care. Instead, it is women who, as ever, (are expected to) take care of these matters, whilst the man assumes the role of the breadwinner in the family. Consequently, Italy's gender equality policy seeks to break up these antiquated role models and to promote the gainful employment of women.
Source: GenderKompetenzZentrum - Gleichstellungspolitik in Italien (German)
The social movements (feminist movement / women's movement, trade unions) and their tense relations with government policy were fundamental to the development of Italy's gender equality policy. The starting point was the 1970s, when the women's movement mobilised against a gender-blind class struggle policy and demanded employment by promulgating the issues of gender equality and women's rights in marriage, the family and in relation to reproductive rights/abortion. The aim was to raise the level of participation of women on the labour market, to improve the issue of the work-life balance with gender-equitable time structures, and to promote the equal participation of women in business and politics.
Three stages of Italy's gender equality policy can be identified:
In the 1960/70s: gender equality as a constitutional principle, protection of women as mothers and workers
In the 1980s: equal opportunities on the labour market and political representation (promotion of women)
Since the 1990s: a broader socio-political and cultural understanding of gender equality policy.
The elements of importance to the "modernisation" of Italy's gender equality policy were:
the transformation of EU directives into national laws;
international obligations which Italy entered into within the bounds of gender equality policy;
the establishment of a ministry of gender equality in 1996 and, with that, the national implementation of the 4th EU Plan of Action on Gender Equality (1996-2000) in the shape of a National Action Plan for Gender Mainstreaming.
GM was perceived as the operationalisation of gender equality policy, which made it possible for such a policy to become more closely geared towards structural changes within every policy area and thus to bring about a renunciation of the traditional form of gender equality policy focused on the role of the mother (maternity leave, labour protection, social security).
---
Legal situation
Gender equality law
EU directives on labour law were implemented to a satisfactory degree by virtue of various legislative measures. In certain areas, national legal provisions exceeded EU regulations, for example the regulations protecting working mothers and fathers and/or governing maternity and paternity leave or relating to the promotion of the self-employment of women. Yet, certain gaps remain in terms of the implementation of EU directives.
Generally speaking, there is a tendency for national regulations that are passed in implementing EU legislation to be verbatim copies of the EU directive, though aspects of equal opportunity law do not make their way into existing regulations, however.  In legislation on social security, it can be said that, overall, national legislation and EU law largely concur, even though the directives have never been implemented concretely.
With regard to social security schemes (statutory and company-based), it is worth mentioning that employee benefits packages are fraught with risk in atypical employment relationships. The reason for this can be found in the fact that requirements for entitlements, the accumulation of insurance contributions and the size of the benefits are contingent on the beneficiary's course of gainful employment proceeding normally, without interruptions (e.g. to look after children or care for family members) which affects many women.
No such thing as a uniform anti-discrimination law exists. EU directives have been transformed into national law, in direct relation to individual discrimination-based characteristics. In March 2007, the EU Commission instigated treaty violation proceedings against Italy as it was of the opinion that Italy had failed to correctly implement Council Directive 2006/54/EC on the implementation of the principle of equal opportunities and equal treatment of men and women in matters of employment and occupation, in particular the provisions governing bodies at national level with responsibility for promoting equal treatment. This led Italy to pass a new law amending its legal provisions in June 2008 to bring these into line with the items in the directive which had been cited by the Commission. The proceedings were discontinued.
Laws on quotas, above all in the political and economic fields
Italy introduced a statutory quota regulation for the European Parliament elections in 2004, according to which neither gender was allowed to account for more than 2/3 of the candidates. This statutory quota regulation was passed for a period of ten years.
Italien has adopted a quota for women in the business sector, according to which 20 percent of the posts on supervisory boards must be held by women as of 2012, and 30 percent as of 2015 (DIW glossary: Frauenquote (in German). Available at: https://www.diw.de/de/diw_01.c.412682.de/presse_glossar/diw_glossar/frauenquote.html, last viewed: 29.11.13).
Other laws/statutory regulations and government programmes
Amendment of the Equal Opportunities Act
Amendments were made to the Equal Opportunities Act in 2010. The heading of Art. 1 of the law no longer refers only to banning discrimination but also mentions equal opportunities for men and women and gender mainstreaming. Under this Article, the general goal of achieving gender equality when formulating and implementing laws, ordinances, administrative regulations, strategies as well as measures must be given consideration at all levels and by all concerned and all actors.  Moreover, the gender equality representative will be charged with new tasks. These days, independent surveys need to be conducted, independent reports published and recommendations for achieving gender equality submitted. What is more, the tasks of the National Commission for Equal Opportunities (NCEO) have been incorporated into the amended legislation. The NCEO is vested with the task of fostering social dialogue on gender issues, and is to exchange information with the corresponding EU agencies and organisations, and advance the dialogue with non-governmental organisations.  A more concrete definition of the term 'direct discrimination' (e.g. pregnancy, parental leave and pension benefits discrimination, sexual harassment) now also exists. A further step towards full implementation of the gender equality directive has also been taken inasmuch that organisations and associations committed to the gender equality cause now have the possibility to bring individual lawsuits on behalf of the complainant.
With regard to the implementation of gender mainstreaming, it should be said that  a task force for equal opportunities has been established where trade unions, the network of gender equality representatives, federations of employers, secular and religious associations as well as the incumbent ministry and the municipal authorities can work hand in hand and thus bundle their efforts. The task force calls on all concerned to sign the Charter for Equal Opportunities and Equality in the Workplace which was developed in 2009. The Charter is a declaration of intent which has been signed by organisations of differing sizes with the aim of developing and disseminating human capital policies which are free from all forms of discrimination and seek to make the best of each talent.
Source: Renga, Simonetta: Italy, in: European Gender Equality Law Review 2010, p.89-94
In Italy, strides are being taken to increase the rate of employment. This is occurring at the expense of employee rights, however. These changes are predominantly affecting the weakest members of the labour market, among them many women. This aside, there has been a significant rise in unemployment, resulting in all the issues relating to the fundamental rights of the individual being pushed to one side in favour of one main issue: the job search. Consequently, measures designed to promote equal opportunities are running the risk of being viewed as a luxury.
Source: Renga, Simonetta: Italy, in: European Gender Equality Law Review 2010, p.89-94
It therefore also comes as no surprise that the equality policies of the Italian government are heavily focused on the labour market, entrepreneurship/self-employment of women, women in management, work-life balance matters. 
---
Protagonists
NGOs: political parties, civil society organisations
Coordinamento Italiano Della Lobby Europea Delle Donne
This is the national liaison office of the European Women's Lobby (EWL).
Contact:
Ms Ludovica Botarelli Tranquilli-Leali
Via Mentana, 2b
I - 00185 Roma
Tel: +39 06 494 14 91
E-mail: m.tranquillileali@virgilio.it
The Marisa Bellisario Foundation
The aim of this foundation is to enhance the professionalism of women in the public and private sectors. The Marisa Bellisario Foundation nurtures the culture of equal opportunities and gender equality through dialogue which is open to the various instances of society.
Contact:
E-mail:info@fondazionebellisario.org
Piazza Giuseppe Verdi, 8
00198 Rome - Italy
Tel + 39 06 85357628
Fax + 39 06 874599041
AIDOS - Associazione Italiana Donne per lo Sviluppo
The foundation began its work in 1981 as a women's group and non-governmental organisation in the field of development cooperation. Since its establishment, AIDOS has worked in developing countries, in Italy and with international organisations to build, promote and defend the rights, dignity, well-being and progress of women. AIDOS works in partnership with local organisations and institutions to provide women and their organisations with instruments from the women's movement in Italy that have been most successful.
Contact:
Via dei Giubbonari 30
00186 Roma
Tel +39 06 687 3214
Fax +39 06 687 2549
segreteria@aidos.it
Comitato Impresa Donna (Business Woman's Committee)
This association helps women to become entrepreneurs and helps them on their way by offering training courses. The website contains information and advice from experts as well as publications and useful links.
Assodonna
This is a non-profit organisation that seeks to promote equal opportunities for working women. The focus here lies on personal development and career advancement. The services offered to women include training courses and a helpdesk. Together with other regional and national actors, the organisation carries out seminars, conferences, studies and research work on the subject of working women.
AIDDA, Associazione Imprenditrici e Donne Dirigenti d'Azienda
This is a women's entrepreneur network of global corporations.
Contact:
Via degli Scialoja, 18
00196 Roma
aidda@aidda.org
Donne Democratiche (Blog on political culture and women's studies)
Other institutions and initiatives dealing with the equality of women can be found on this page on equality in the Abruzzi: Reti di donne in Italia
"As regards the functions required by EU law, a central role is played by the Net of Equality Advisors and the Equal Opportunities National Committee set up by the Labour Ministry Central Office. The law states that they shall be independent, but it is up to the Minister of Labour to set the conditions for the organisation and the functioning of the Equality Advisors' staff. The lack of independency of the National Equality Advisor was shown by the Decree of 30 October 2008 of the Labour Minister, in agreement with the Minister for Equal Opportunities, which removed the advisor from office, arguing that she was not "in line" with the Government's policies.
The Commission for Equal Opportunities between Men and Women, which deals with all sectors, the Committee for the promotion of female entrepreneurship, and the General Division, which deals with equality in the field of access to and the supply of goods and services, all established by the Prime Minister's Offices  (Equal Opportunities Department), cannot be deemed to be independent."
 Source: Renga, Simonetta: Italy, in: Gender Equality Law in 30 European Countries. 2009
Dipartimento per le Pari Opportunità (Ministry of Equality)
The ministry has been in existence since 1996. Its goals and tasks are to implement, monitor and coordinate gender mainstreaming and the increased participation of women in political affairs. It also serves as a normative institution that provides guidance; it nominates representatives on advisory boards and works hand in hand with NGOs. The minister has a veto right. In the aftermath of restructuring measures, further tasks and committees were added from other ministries – for example, the Committee for Women's Entrepreneurship – which had previously been under the remit of the Ministry for Trade and Industry – as well as the Equality Committee (see below) (Wikipedia (O.J.): Dipartimento per le Pari Opportunità. Available at: http://it.wikipedia.org/wiki/Dipartimento_per_le_pari_opportunit%C3%A0, last revised: 06.12.13).
Gender equality advisor
Implementation of gender equality in the fields of employment and vocational training; frequently women trade unionists
Also under the remit of this ministry:
Commissione Nazionale per la Parità e le Pari Opportunità tra Uomo e Donna (italian)
Since 1984, restructured in 1991; advisory body to the prime minister; comprises members of women's organisations, women's representatives from political parties, trade unions and federations of enterprises; function: intermediary between the government, public administration and civil society; tasks: research, public relations, information and advertising campaigns; until 1996 also coordination of government activities
Equality body in the Ministry of Labour
since 1997; administrative institution to support the Minister of Equality;
This institution provides policy guidance, proposes and coordinates legislative and administrative measures for implementing equal opportunities, fosters research, performs monitoring tasks in the field of gender equality, gives central and local authorities guidance on how to implement national legal provisions appropriately.
Under the remit of the Ministry of Labour and Social Affairs
Via Veneto 56 - 00187 ROMA Via Veneto 56-00187 ROMA
Tel: (+39) 06 46831 Tel.: (+39) 06 46 831
Postal address: (+39) 06.48161451-2
E-mail: ufficiostampa@lavoro.gov.it
The keyword in Italian to type in when running an online search is: Pari Opportunità/equality
A current paper on the genesis of equality and on measures can be found below: L'ottica di genere in materia di salute e sicurezza sui luoghi di lavoro -Chiara Bizzarro (PDF, 7 Seiten, 420 KB, italian)
Also under the remit of this ministry:
Comitato per l'attuazione dei principi di parità di trattamento e di opportunità equal lavoro tra uomini e donne (Committee for the enforcement of the principles of equal treatment and equal opportunities for working men and women)
Has been in existence since 1991 and is under the remit of the Ministry of Labour and Social Affairs; representatives from trade unions, employer federations and women's organisations; tasks: proposals for law reforms, information, representation of women in the field of labour market policy, affirmative action, etc.
Contact: Ministry of Labour and Social Affairs
Via Veneto 56 - 00187 ROMA Via Veneto 56-00187 ROMA
Tel: (+39) 06 46831 Tel.: (+39) 06 46 831
Postal address: (+39) 06.48161451-2
E-mail: ufficiostampa@lavoro.gov.it
Equal opportunities in the autonomous province of Bozen/South Tirol: (German)
Women's Office, Regional advisory board for equal opportunities for women and senior executive officer for equality. It is also possible to obtain funding for contributions for projects pertaining to equal opportunities as well as scholarships for dissertations relating to the situation facing women in society or to equal opportunities between women and men
Consigliera nazionale di parità (National Equality Council)
Point of contact:
Dott.ssa  Bianca M. Pomeranzi     
Tel. 0646832560 
consiglieranazionaleparita@lavoro.gov.it   
Tel. 0646832562
msalera@lavoro.gov.it
Comitati per la promozione dell`imprenditoria femminile (Committee for the Promotion and Dissemination of Women's Entrepreneurship)
since 1997; under the remit of the Ministry of Equality.
Other gender actors
AFEM - Association des Femmes de l'Europe Méridionale (available in the languages of the participating countries) is a European network comprising individuals, organisations and umbrella organisations from Cyprus, Spain, France, Greece, Italy and Portugal. Project on the subject of work-life balance for women and men (legislation and practice)
Scientific institutions and sources
---
Academia
Società italiana delle storiche (GopherDonna)
Via della Lungara 19 - 00165 Roma
Tel. (+39) 06 6872823
Fax: (+39) 06 6872823
E-mail: segreteria@societadellestoriche.it
Women's Studies (Centro interdipartimentale) - Università della Calabria
Centro Interdipartimentale di Women's Studies "Milly Villa" Università della Calabria
Contact:
Via P. Bucci
Edificio 1 B - piano 3
Arcavacata di Rende (CS)
barazzetti@unical.it
Centro Interdipartimentale di Ricerche e Studi delle Donne - Università degli Studi di Torino
Contact:
Il CIRSDe si trova al IV° piano di Palazzo Nuovo, Stanza n. 69
Via S. Ottavio, 20 - 10124 Torino
E-mail: cirsde@unito.it
Description of state of source material
State of source material not so good, especially with respect to government equality and gender policy (not posted on the Net or only available in Italian). Moreover, there is a lack of a clear or simply structured overview of the equality institutions, which makes researching the websites, which are only available in Italian, more difficult. By contrast, NGOs have a very strong online presence, although usually limited to Italian and often even without any executive summaries in English.
Case studies are likewise virtually non-existent in literature on gender policy in Europe.
Internet sources: in addition to the above websites, it should also be mentioned that a central Women's InformationPortal exists: Server Donne   (in Italian)
Useful keywords when running web searches:
Equality - L'uguaglianza
Gender equality - L'uguaglianza di genere
Gender mainstreaming - Mainstreaming di genere
---
This study was conducted by Tanja Berger und Pamela Dorsch and comissioned by the Gunda Werner Institute of the Heinrich Böll Foundation in 2010.
---
All images, except marked otherwise Public Domain CC0