Online hate speech particularly affects members of marginalized communities that use the internet to fight against discrimination. In order to protect their freedom of expression, Internet Governance needs to find effective measures that take power imbalances into account.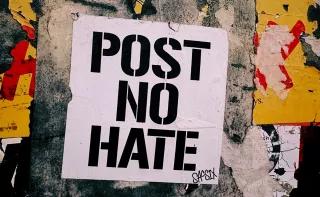 In current debates on legislative measures against online hate speech, the vulnerability of marginalized groups is often instrumentalized for political purposes.
Under the German Network Enforcement Act (NetzDG), social network providers are obliged to delete obviously illegal content within a short period. The NetzDG does not establish its own definition of a hate crime, but refers to 21 offences including insult, defamation, slander, and the loss of the most personal sphere of life through image recordings and threats.
Internationally, the NetzDG has been greeted as a bold approach against hate speech precisely because it places social media providers into the obligation to enforce the law. However, the deletion of content under the NetzDG cannot replace the effective investigation of criminal offenses and the prosecution of the offenders through governmental authorities.
To define the social rules of a new, dynamic communication environment, publicly accessible legal reasoning and commentary are indispensable. These do not come about if the decisions are taken by anonymous 'deletion teams' on behalf of private companies that work under dire, physically harming conditions and strict NDAs. First reports by network operators indicate that the majority of the reported content was not deleted after reviewing. From an anti-discrimination perspective, this is decisive: by focusing on individual punishable statements, the NetzDG is not suited to provide effective protection for discriminated groups.
While the NetzDG has many problems, other proposals are even worse: The duty to use a full legal name in online communication would strip marginalized communities not only of ways for expressing their identities but of the protection through pseudonymity. Effective measures against digital violence must take power imbalances into account. In particular, legislation and authorities need to take into account the extensive impacts on victims of online offenses and governance needs to ensure equal access to authorities and civil justice.
This article was first published (12th November 2019) online via hiig.de and is part of the publication "Critical Voices, Visions and Vectors for Internet Governance". In order to find the full statement, please visit the publication.