Digitalization of identities in Kenya, coupled with the blatant lack of data protection laws and data security, is at present a tool to further entrench institutionalized discrimination and exclusion. It has the potential to undermine the rights of all Kenyans, and marginalized communities are especially at risk.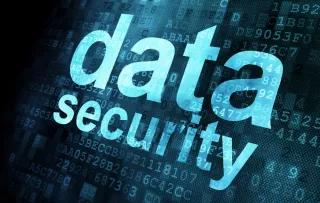 Earlier this year, the Kenyan government launched the National Integrated Identity Management System (NIIMS) that was intended to facilitate the issuance of digital identities to all people residing in Kenya via the 'Huduma Namba', a single document that was to combine all the various identity documents issued to Kenyans. It was said that the Huduma Namba would transition Kenya into the age of digital belonging, ostensibly an unequivocal good.
However, this exercise, rolled out 'top-down' and conducted without the participation the Kenyan people, was impressed upon the public amid many threats and coercion from state authorities. And in the context of existing issues of discrimination and exclusion in the current identification systems, as well as the lack of a data protection framework, effectively make possible the permanent legal erasure of marginalized peoples, who already live at the risk of statelessness.
The proposed legislation, challenged in court by human rights groups, mandates that every Kenyan resident must present this number in order to participate in more than 15 civic, social and political aspects of daily life. What does this mean for the Nubians, and other sensitive groups such as refugees and border communities? Voting and access to public services will be further inaccessible, even marrying and even legally dying will be impossible.
Also proposed are penalties of imprisonment and hefty fines for any person who attempts to transact or take part in public life without this number. This will see to it that the most vulnerable and disenfranchised populations end up in even more vulnerable states of existence, either in debt, or in prison. If the bill rolls out as is, all Kenyans are at risk of intersectional discrimination and abuse of human rights. It will be a digital era of tyranny by database.
This article was first published (12th November 2019) online via hiig.de and is part of the publication "Critical Voices, Visions and Vectors for Internet Governance".