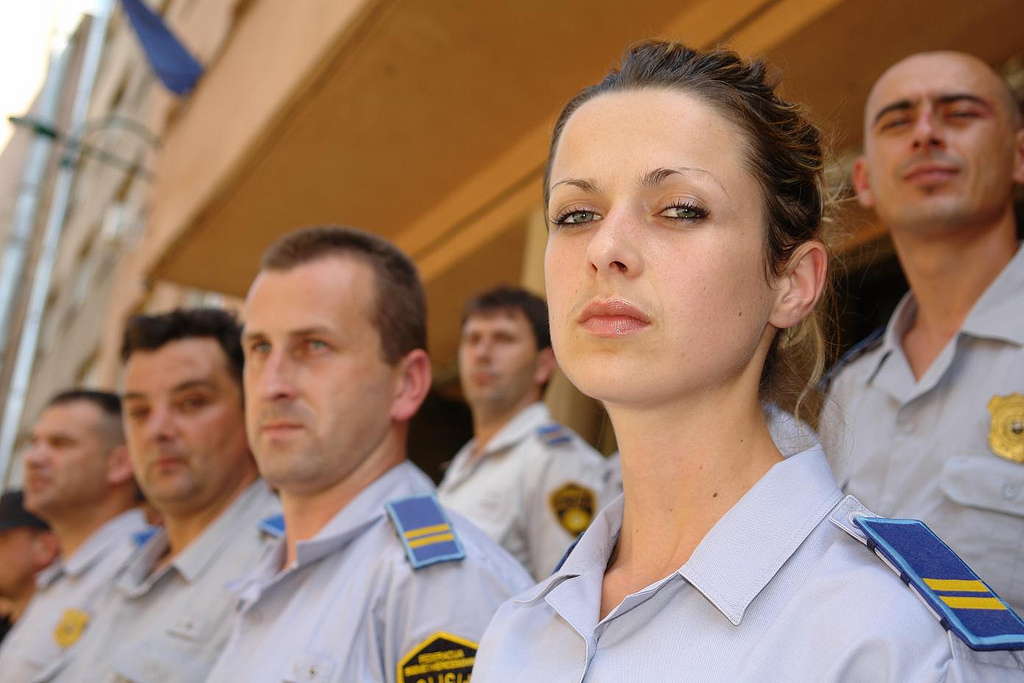 From the Book: "Women Documented - Women and Public Life in Bosnia and Herzegovina in the 20th Century".
It is hard to be a woman in Bosnia and Herzegovina,
and when you are born as Roma woman, your life is twice as hard.
This part of the book describes women's struggle against being pushed aside in Bosnia and Herzegovina. It deals with women's association and activist efforts, women's fight against neoliberalism and fascism, and the delusions imposed on them by numerous patriarchal structures. Given that the last two decades were substantially saturated with capitalism and neoliberal ideas, such social and economic consensus since the last war has logically requested women's expansion to various labour sectors – often as mere labour force, and not as those enjoying equal rights. Also, one must understand that this is a post-war period where, like during any war, society faces women's participation in different positions, which eventually reinstates a situation much worse than the initial one, applying well-rehearsed repressive methods. In this respect, it is certain that some women in an important positions, or appointed to certain positions for the first time will be omitted from the text but, regardless of efforts and will, it is impossible to mention all important women who influenced change in society in the pages of this book. At the same time, in view of nationalist influences on emancipative rhetoric over the past 20 years and numerous media and political misogynous treatment of women and women's representation, the aim here is primarily to give space to those women who consciously, and in an articulated way, support the fight for equality, to those whose actions are clearly marked with their feminist and activist positioning.
Part V: Borders of the Millennium: the Present from the book "Women Documented - Women and Public Life in Bosnia and Herzegovina in the 20th Century" [Heinrich-Böll-Stiftung Bosnia Herzegovina]