Urvashi Butalia on Women's Rights in India - Heinrich-Böll-Stiftung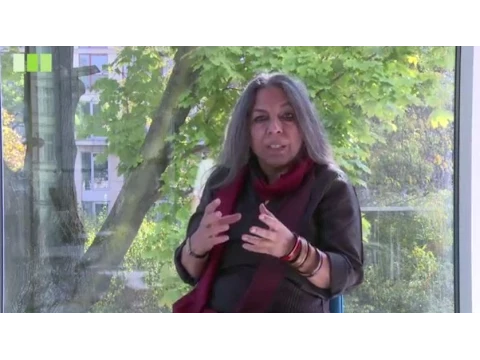 Watch on YouTube
Urvashi Butalia is Director and Cofounder of Kali for Women, India's first feminist publishing house. An active participant in India's women's movement for more than two decades, she holds the position of Reader at the College of Vocational Studies at the University of Delhi. Today Urvashi Butalia is head of the publishing house Zubaan Books, For more than 40 years you have been working as a publisher of books and texts that are addressing feminist issues. Your book The Other Side of Silence that has been published in 1998 is meanwhile being used as a text in some Indian universities and is one of the most famous books in this field. For the lecture series "Understanding India" Mrs. Butalia spoke about the role of women in India.
In this interview Butalia speaks about womens rights, the anti-rape movement and about the new elected Prime Minister. She explains what has changed since in the last year for women in India, what civil society organizations can do to support feminist groups, and she describes the hopes and challenges she has as a feminist publisher and activist.
The interview was conducted by Jelena Nikolic at the Heinrich Boell Foundation in Berlin on October 6th, 2014.
The Heinrich Boell Foundation published a web dossier that contains more information about India after the elections "Indias Election Year – Moving forward or standing still"?
The lecture series "Understanding India" will be continuied, for further dates and invited speakers the the programme on: calendar.boell.de.